WHO WE ARE & WHAT WE CAN DO FOR YOU
We are a sales focused training organization and everything we do is driven by our passion in making business development men & women all over the world more commercially resourceful so that they can elevate their success to maximize returns for their employers.  
Since early 2016 we have trained in-person over 13,000 ladies & gentlemen in 43 countries, with hundreds of unique clients, have run over 29,000 online sales assessments and conducted in excess of 19,000 sales mystery shop calls.
aQedina Co. Ltd. is a privately held company headquartered in Thailand and was founded by Tareq Bagaeen, a seasoned sales professional with well over 2 decades of experience working with some of the finest companies & well reputed leaders of the hospitality world.
Even though it might sound as a cliché; but we stand by the methodology of ultimate customization for maximum impact.  Every single project we undertake will always be entirely unique as we apply an extensive pre commencement cycle to thoroughly understand our partners, their business environment, their teams, any gaps as well as their aspirations. 
It will be difficult for an off the shelf program to yield the desired engagement from your teams, the focus, attention, knowledge retention and long-lasting change. As such, it will not drive that all important growth towards greater financial success that you strive for.
GAIN TRACTION IN AN OVERCROWDED MARKETPLACE
Sales & Commercial Training Programs
Our sales training journeys are designed to equip every client engaging member of your sales machine with the essential skillset and mind-set for maximum impact in an increasingly overcrowded & competitive marketplace. 
The spectrum of available learning modules is aimed to provide maximum impact based on your need. And remember that our core methodology is ultimate customization; meaning that we can & will adjust the content of each module, merge others together or even make new ones to give your teams the best & most relevant content imaginable.
Our workshops are blisteringly energizing, fully interactive and motivational. A rare balance of fun and real-life skill development, driving salespeople to act as advisors, building relationships and fuelling them to stand out against their competition.
Read more
GAIN TRACTION IN AN OVERCROWDED MARKETPLACE
Below is a sampling for some of our modules, however, please get in touch to schedule a consultation so that we may recommend a bespoke module based on your organization's specific needs.
UPSELLING THROUGH GUEST ENGAGEMENT – Maximizing revenue is not just the role of your commercial teams; it's the responsibility of everyone who engages with a guest and has the opportunity to upsell a product, an experience or a service. This module isn't like any other upselling training as we focus on enhancing guest loyalty, engagement, listening skills and basically to be able to make more revenues from happier guests.
PROPERTY SALES EXCELLENCE LEVELS 1&2 (Hospitality centric) – Are designed for a full property commercial team (Sales, revenue, marketing, reservations, e-commerce & more). These modules are aimed at building the group into a very focused machine with the single aim of maximizing internal & external communication, growing their lead pipeline, enhancing conversion ratios, and overall providing the group with the skills and tools needed to position their property based on value rather than rate.
EMPOWERING SALES FOUNDATIONS (Universal Program)– This is a more focused module that is suitable for the more junior commercial professionals. The aim of this course is to Improve prospecting skills, account profiling abilities, negotiations and objection handling in a more elementary format.
ENABLING SALES MASTERY (Universal Program) - Is built with the sales leader in mind, for department and division heads. This course provides participants with the techniques to increase their and their team's sales success through a big picture approach to total account management; creating collaborative relationships with their clients; to use a consultative approach that changes their perception from regular salespeople to become sharp commercial success consultants.
SALES FOR THE NON-COMMERCIAL LEADER (Hospitality centric) – This training concept has been designed exclusively for positions in a hotel who need to develop their sales process understanding so that they can lead better and can communicate & collaborate with the commercial function within their property more effectively.
OUR PROCESS IS UNLIKE ANY OTHER
Why Us?
Through aQedina's comprehensive processes, salespeople will learn to act as advisors, to build strong relationships and stand out from their competition.
Each engaging workshop offers a skill discovery component, relevant best practices sharing, role-playing and thought-provoking discussions.
Unlike the classical training approach to conduct an off the shelf course with little or no client needs understanding, market positioning awareness, existing skill set levels discovery and desired areas of growth; our process is entirely based on a thorough breakdown of the needs for each team member and client for an unrivalled result.
BOOST YOUR SALES MACHINE'S PERFORMANCE
Why You?
Differentiation is key; otherwise, everyone would focus on rate beyond all else. That is an unsustainable approach which needs to be pushed aside. We are not naïve and understand that rate is a key deciding factor, but it is NEVER the only one. It is the primary duty of your sales function to understand your client's industry, needs, restrictions, decision making cycle and buying process above and before all else. This is the core foundation of value-based selling.
BOOST YOUR SALES MACHINE'S PERFORMANCE
Why Not?
Training on its own does NOT work. Research has demonstrated that up to 87% of new skills are lost within a month. aQedina's comprehensive pre learning process, energizing courses and follow through system is designed to maximize knowledge retention and individual best practices creation towards achieving your financial and cultural goals.
FUEL YOUR SALES MACHINE
Why Now?
More and more companies are employing professional purchasing resources. whether in-house or outsourced. They are more
commonly and generally known as procurement managers and 3rd parties. These intruders are masters of negotiation and are
measured primarily on savings they bring to the table. Our courses will guide your sales teams on how and when to engage
with the best plan of attack or defence.
FUEL YOUR SALES MACHINE
Online Sales Assesment Tool (OSAT®)
Unlike psychometric processes the OSAT® & HOSAT® are both a skill level discovery and benchmarking aids providing a measure of a company's sales force's overall strengths and weaknesses.
The HOSAT® has been designed exclusively for the hospitality industry, allowing hoteliers from all walks of life and geographic regions the ability to partake and gain an accurate and actionable results across 16 different competencies.
While the OSAT® is a universal sales assessment which can work for the sales force of an automobile manufacturer, a cosmetics company, a travel agency, a financial institution, and everything else in between.
Read more
Whether you are you getting to grips with a large or new sales team, conducting annual appraisals, recruiting new personnel, needing to know how clearly your team understand the importance of listening, questioning, ethical decision making, product awareness, value positioning and systems utilization? This tool will provide you with a simple, clear, and benchmarked report assisting with these needs.
Both these assessments have been created by aQedina and is exclusive to our company. As far as we know, there is nothing even comparable to it anywhere with the same quality of reporting, ease of use and actionable findings.
THE SALES MACHINE, AN ORCHESTRA OF MOVING PARTS
Sales Mystery Shopping (SMS)
aQedina's Sales Mystery Shopping (SMS) tool is designed to assess your sales team's efforts in lead qualification, speed of response, features & benefits presentation as well as relevance and strength of written and visual correspondence back to your clients.
Read more
THE SALES MACHINE, AN ORCHESTRA OF MOVING PARTS
Our shopping process is structured within a criteria of pre-set industry best practices and the reporting tool provides actionable results, allowing you to enhance conversion ratios and revenue capture. This is a commercially focused and result driven process.
Shops can be done verbally, in writing or even in person based on the need of your property and teams and we provide 100% money back guarantee that no salesperson will ever be able to identify that the inquiry is not a genuine one. This ensures that you capture the reality of your team's abilities and not what they would do when they have identified the inquiry as a test.
What makes this service stand out head and shoulders above everything else out in the marketplace is what follows each shop. We never leave your teams alone and would follow up with a dedicated coaching webinar to go over the report, improve on what was done well, adjust where needed and to ensure every member of the team understands their key role in the eventual success of their hotel.
Hand in Hand Towards Excellence
We are proud to highlight our ever-expanding partners in excellence network who have entrusted us with the task of developing their team's skillset and mindset over the past 7+ years of constant and evolving operation.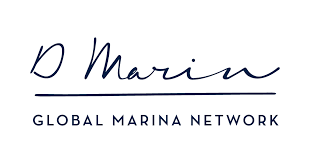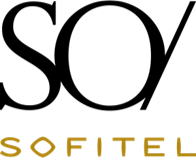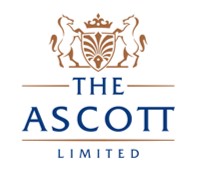 Testimonials
Joseph Karam
Area Director of Operations at Intercontinental Hotel Group,
United Arab Emirates
I have first engaged with Tareq's professional training services in 2016 and over the years, I have seen him grow into a high calibre specialist, he has an earnest vision in providing focused, clear-cut and practical programs which drive beneficial results to hospitality players.  My Team has improved in steering notable growth on all their key metrics after gaining advantage from his content, motivation and follow through. He is ever evolving with his ideas, delivering new and up to date content to stay ahead of the curve as our industry and markets continue to develop as well. Tareq is no doubt a dynamo who is an asset in the hospitality network"
Balwin Yeung
Group Director of Global Sales, Wharf Hotels,
Hong Kong
Tareq is a remarkable person to work with. His commitment and quality of work is evident from his results. He is exceptionally pro-active and adaptable to situations. For instance, he never does anything off the shelf and the work done for our teams across China, Hong Kong & The Philippines was entirely custom, which made it immensely relatable to the workshops participants and this ensured they took on the learnings and improved their sales approach and added value to the success of their properties' A great partner. Thank you!
Kerry Healy
Chief Commercial Officer, Southeast Asia,
Japan and South Korea at Accor Hotels
Tareq listens! And genuinely works with his partners to find solutions for key challenges. Tareq uses his vast knowledge of the business to tailor solutions, there is no such thing as one size fits all and he is committed to ensuring his partners achieve success. A pleasure to work with and would highly recommend. Committed, flexible and agile
Rami Sayess
Regional Vice President & General Manager
at Four Seasons Hotels and Resorts, Bahrain
Tareq's personal tenacity and determination are impressive having witnessed how he single handedly built a successful business which continues to contribute towards the development of the hospitality sector.  A true success story indeed!
Scot Toon
Managing Director
at The Pavilions Hotels & Resorts, Thailand
Tareq's passion for the hospitality business as a whole and for seeing teams achieve high results following his training is what makes him stand out within our industry community. He goes above & beyond to ensure success for all the hotels that utilise his services; that energy & content becoming available online will be remarkable for hotelier who wish to grow
Vivienne Gan
Vice President, Communications
at Langham Hospitality Group, Hong Kong
I've known Tareq Bagaeen for over 2 decades, and he has always impressed me with his determination, commitment and laser-like focus towards achieving all his professional and personal goals. Armed with his extensive international experience, Tareq is brimming with positivity, passion and an incredibly proactive outlook on life which has helped him train so many amazing hoteliers the world over for many years'
Declan Hurley
Vice President, Sales
at Rotana Hotels, UAE
Tareq is an absolute natural at training, conveying his passion, experience, and insights in a manner that grabs the audience attention from the moment every session begins. I remember how motivated people were completing the first levels; feedback was exceptional with participants eager to attend the next level up. All mentioning that the course had made them reflect on their sales approach and would assist in helping them achieve their future goals.
Toufic Tamim
Commercial Director
at Dur Hospitality, Saudi Arabia
I want to firstly thank Tareq for being a true friend and great business partner for many years. He always helped me and many of my sales teams, over the years and in dozens of locations, to gain knowledge and improve sales conversion.  His training method is a true reflection 'real' personal experience. That is why colleagues can easily relate to and interact with his material and make a genuine change for the better
Training Pictures
(click image to see full size)
WELCOME TO A NEW ERA OF PERFORMANCE